The CCMCA Branding & Site
The Cross Cultural Marketing and Communications Association focuses on helping advertisers to reach diverse customers. For their launch, they needed a full branding treatment, with logo, brand colors, a website, and initial advertising assets created.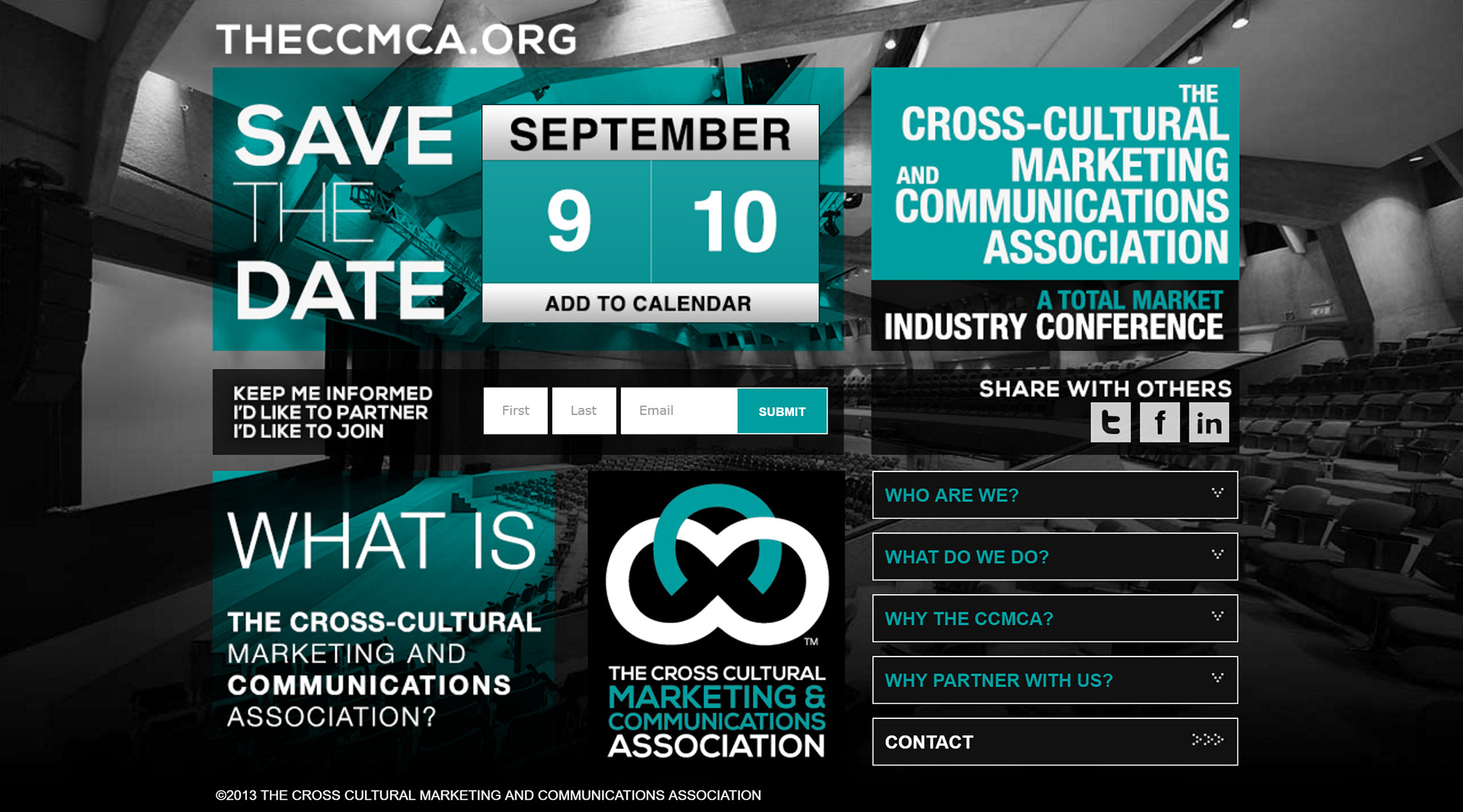 Print advertising layouts were designed for a campaign in Savoy magazine.